It's hard to run any business, but when you're starting out it can be even harder. This is why one of our key services – included in all our workspace packages – is expert business support from our Innovation Director and the wider centre team.
Tailored to your exact needs, this bespoke service allows you to focus on what you do best, with the support of our approachable team who are always keen to give you a helping hand.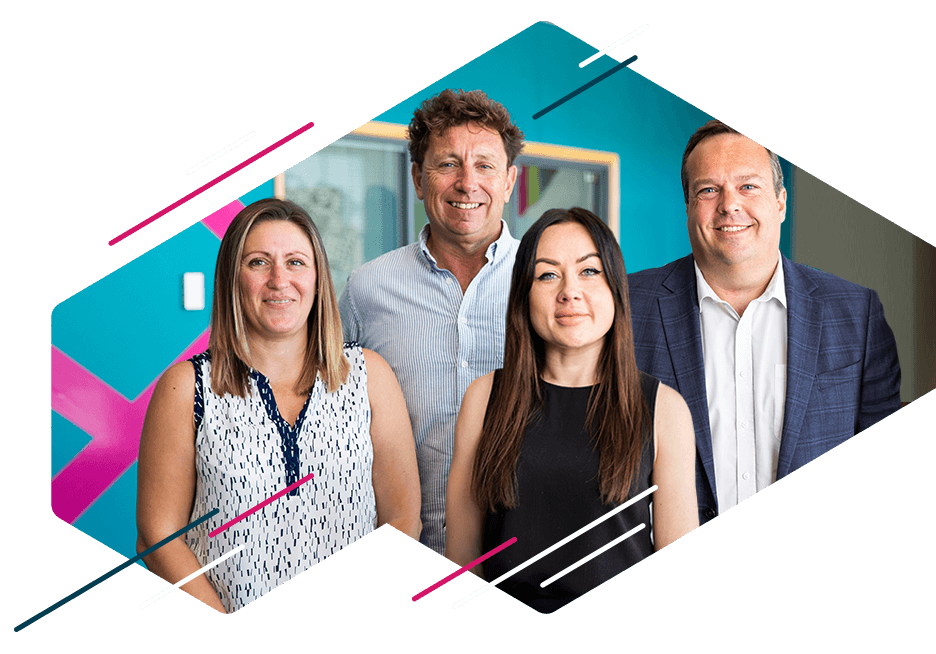 Our free business support for pre-start, early-stage and established businesses includes:
1-2-1 business coaching
Help finding new customers and growing sales
Strategic business and innovation planning
Support with marketing strategy and financial planning
Leadership and management development
International trade planning
Talent management and acquisition
Exit strategies
"We can't wait to welcome you to
Fareham Innovation Centre"
Stephen Brownlie, Centre Director
Daniel Belton
Innovation Director
Meet your Innovation Director
Unlock the secrets to business success with our dedicated Innovation Director, Daniel Belton, and gain the know-how you need to give your business the strongest start possible.
With years of experience in start-ups, scale-ups, and large corporations, Daniel brings a wealth of knowledge and a wide network of valuable contacts. Armed with an MA in marketing management and expertise in general management and sales, Daniel is not only committed to providing business support but also to creating thriving ecosystems of connected individuals and companies through our Oxford Innovation Space Centres.
Business growth workshops and masterclasses
Are you ready to take your business to the next level? Our free masterclasses and workshops can help expand your horizons and provide you with the skills and knowledge needed to innovate and grow.
Our in-house programmes cover everything from product design to intellectual property, offering valuable insights that will set you up for greater success. Whether you prefer to connect virtually or in person, we have a wide range of events and coaching sessions that are tailored to meet your unique business needs.
Being part of the Oxford Innovation network means that we can offer our entrepreneurs a range of connections, knowledge and infrastructure, and countless opportunities to help you achieve your goals.
Founded by The Oxford Trust to provide support to science, technology, and knowledge-led early-stage companies
The largest operator of innovation centres in the UK – we have over 35 years of experience of running spaces and places to support SMEs and entrepreneurs
Our clients are universities, research and major science site owners, public sector, private investors and charities
We deliver a range of objectives: support to high-growth SMEs and spin outs, on-going revenue and financial sustainability, economic development, jobs growth, profile, and business engagement
Access to Beauhurst – a searchable database of the UK's fastest-growing businesses
One of the largest Angel Investment Networks in the UK
Access to active investors who can add value to early-stage companies, in addition to capital
Seven investment showcase events every year so that selected companies can meet potential investors
Access to support and tools from Oxford Innovation Finance

Oxford Innovation has developed GROWTHmapper™ to help high growth businesses achieve their ambitions. This digital diagnostic tool consolidates over 20 years' experience of nurturing successful high growth businesses and is used to model your business across multiple areas for future strategic growth.

Beauhurst is a searchable database of the UK's fastest-growing businesses, along with the funds and accelerators that back them.
Oxford Innovation Space has a subscription to the Beauhurst platform, which allows us to track 32,000+ companies across the country, from early-stage start-ups to established scaleups.
Using Beauhurst we can find comprehensive information on customers' competitors, comparable companies, sources of funding and grants.

Oxford Innovation Space has an exciting partnership with Leading Edge Only (LEO), the world's largest Global Innovation Platform.  Operating in over 120 countries, LEO connects innovative fast-growth start-ups & scale-ups to corporations seeking the latest innovative technologies, products, services or expertise – corporates such as IBM, Fujitsu & Walgreens Boots Alliance.
This is a free service for those customers who are seeking to get their solutions and expertise in-front of major corporations.

Oxford Innovation Space is one of 160 official Amazon Web Service Partners worldwide, which means that you may be able to benefit from free support packages. This can include up to $25,000 of AWS credits.
Get ready for your business to soar
Join the marine, aerospace, manufacturing, and engineering innovators at Fareham Innovation Centre, and let your business take flight.